Welcome to the home page of Banbury magic club - Banished Magicians. 
We are Banbury's only magic club, born out of a love for the art of sleight of hand, close up magic, mentalism and illusions. 
Why not join us, watch some magic, learn some secrets and have fun.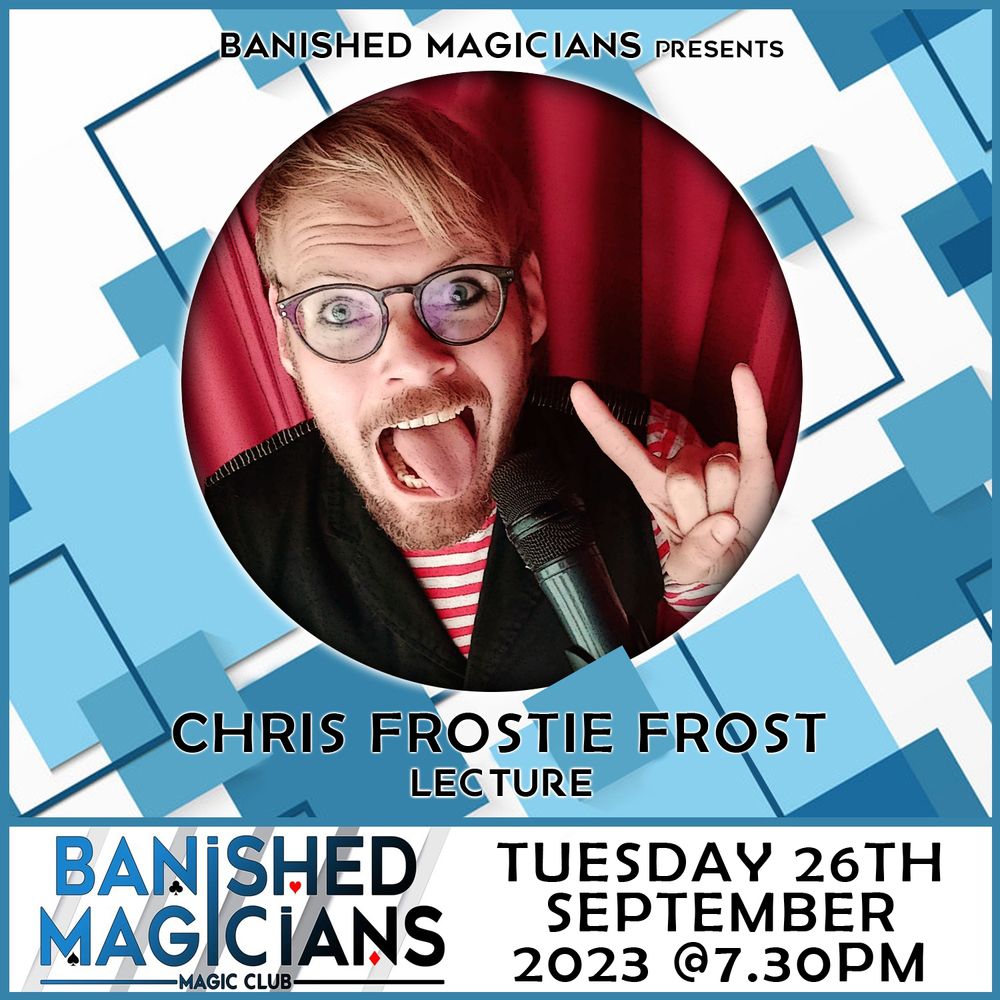 Coming Soon!
Live Lecture
Tuesday 26th September 2023
19:30 at
The Hanwell community centre OX16 1ER
Live Lecture
Free to members
Non members £10
So why are we called "Banished Magicians? Have we done something wrong??  
Good Question!!  
'Banished'  is our shortened form of "Banbury-ish", or more simply Banbury and surrounding areas!  
We welcome members from all around Oxfordshire and Northamptonshire or further afield!